ILEUR - Gold Hyaluron Moisturizing Serum – Long-term Test & Review
Ileur Gold Hyaluron Moisturizing Serum – Long-term Test & Review
ILEUR serum is officially described as follows:
"Gold Luminosity Hyaluron Hydrating Serum is the foundation of any beauty ritual. The smooth and clean texture is absorbed into the skin and, thanks to its intensely moisturizing, smoothing and balancing properties, it makes the skin appear even, radiant, healthy and smooth."
While the texture really looks and feels clean, lightl, softl and smooth, and over time the skin looks more balanced and less prone to irritation (more on this below), I disagree with this sentence "the basis for every beauty ritual" because serum does not work well as a primer/ base under makeup - or at least not its own, like many other gel-based products. In order to continue with liquid or mineral makeup after applying Gold Luminosity, I need a layer of oil-based moisturiser or even better oil serum.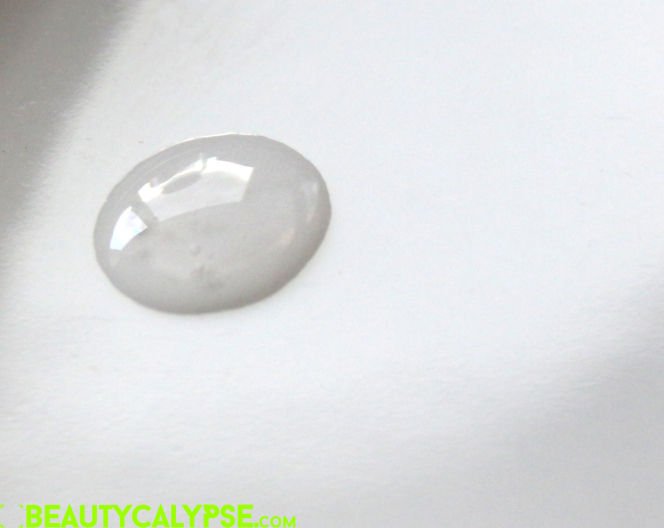 As already mentioned, thanks to its pure composition - a total of seven ingredients - Gold Luminosity works really well in combination with other natural skin care products.
With regular use, there is an appearance of 'plumped up' cheeks due to hyaluronic acid and less inflammation due to MSM and mangosteen extract. Also, 0% alcohol or fragrance makes Gold Luminosity a welcome natural skin care product that is not heavily scented with essential oils and is a real bliss for allergy sufferers. The formulation is also synergistic, all ingredients working together to maintain product integrity and activate its beneficial effects on the skin: better healing of the pimples, better hydrated skin, smooth and  even skin appearance, and the huge bonus is that you do not feel the typical tension after application and skin tingling, which usually occurs with hylauron-heavy products.
Gold Luminosity owes much of its strong anti-inflammatory effect to active ingredients: MSM and (nano) silver. The antibacterial and antioxidant effects of both components have been scientifically proven and really come to life in the elegant composition of Gold Luminosity.
Original version: https://beautycalypse.com/2017/09/05/ileur-gold-luminosity-review/